TFW2005 friend and sponsor Captured Prey have sent along their newsletter.  Check some highlights below and read on for the full listing!
---
MP-36, UW Baldigus, Free Reprolabels, and more!
That's right – FREE! We're pleased to work with our good friends at Toyhax.com to offer you a free sheet of faction emblems with any order, while supplies last! These silver-bordered emblems are printed on a superb, super thin clear stock with a full silver backing to ensure the color stays true on any surface, and look like they are painted on once applied! Each sheet includes two 18mm, two 14mm, four 10mm, four 8mm, and four 5mm symbols for both factions, for a total of 32 emblems!
Domain Base Restock! We've received a huge restock of Domain Base kits! All sets are back in stock, as well as all add-on walls, floors, and accessories! We've also added some new accessory sprues available separately!
We've also received a VERY LIMITED restock of MP-36! I wish you all the best of luck in grabbing one! In addition, we've received more of the UW-EX Baldigus set!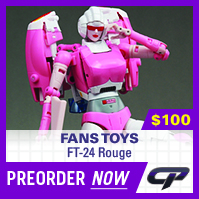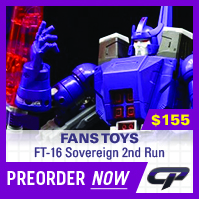 New Pre-Orders
Legends LG-43 Trypticon – $225.00
Legends LG-44 Sharkticon & Sweep – $19.00
Legends LG-45 Targetmaster Hot Rod – $38.00
(more inside)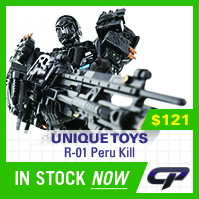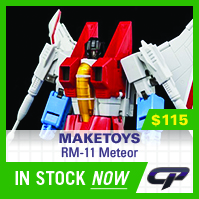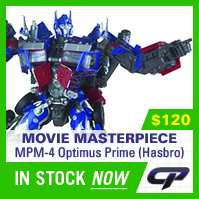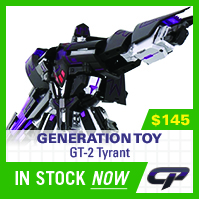 New Arrivals
Unite Warriors UW-08 Baldigus – $155.00
Masterpiece MP-36 Megatron VERY LIMITED STOCK! – $225.00
Masterpiece MP-10 Convoy Third Run – $210.00
(more inside)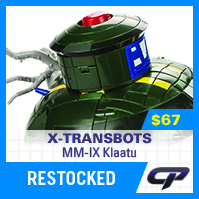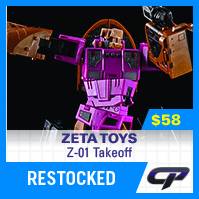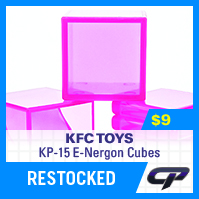 New Restocks
X-Transbots MX-III Eligos – $165.00
Fans Toys FT-18 Lupus – $135.00
Masterpiece MP-35 Grapple – $135.00
(more inside)